Welcome!
The flower child is a hippie boutique and a peaceful shopping experience. We feature hand-crafted products inspired by the 60s and 70s culture including bohemian clothing, band tees, jewelry and home goods! Follow us on our social media pages for constant updates on new products, sales and discounts, the hippie lifestyle, and our love for classic rock music!
Meet our mascot, my hippie bulldog, Bonham-named after John Bonham of Led Zeppelin!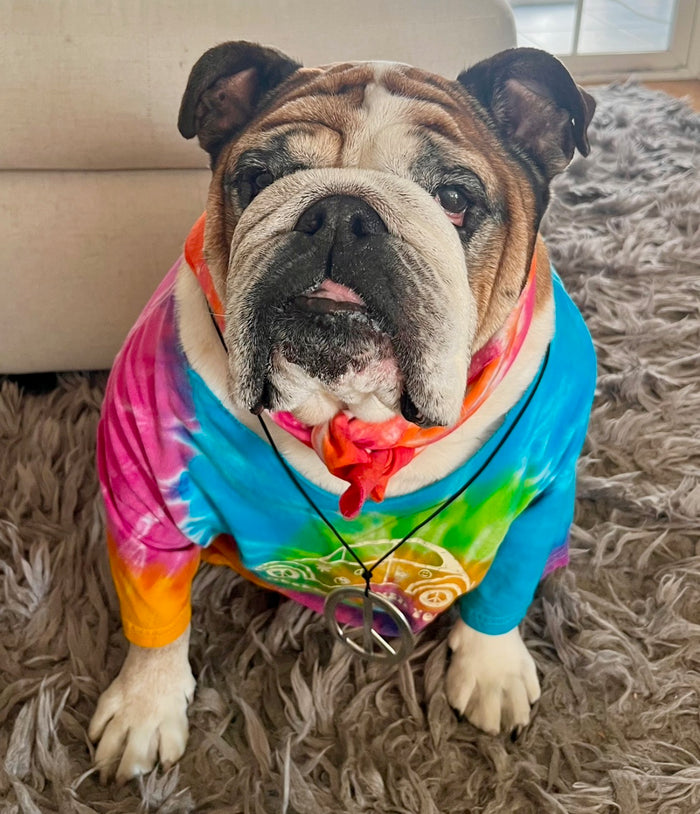 Think your products are right for our store?! Email us! We are always looking for unique, hand-made hippie items!